The thought of creating a beautiful and productive garden has always been a dream of mine.
I have tried to grow food in the garden of every house I have lived in. Sometimes I was successful, sometimes not. They were never as big or as productive as I would have liked. I didn't have the time, resources, space or skills to create what I envisaged in my head.
Now that I'm on the farm and the shed is complete there is the opportunity to build the type of garden that I have always wanted. A combination of productive veggie and fruit patches, with cottage flowers and native plants. Drawing on principles of companion planting and using indigenous plants to attract birds, bees and butterflies. Bringing together colours, textures and fragrances to create a beautiful and inspiring garden.
Right now the area outside the shed is basically part of a paddock, which has been fenced off to create space around the shed. Some of the ground is hard and filled with rocks (remnants from when my Pa used this part of the farm for a dairy and shearing shed) some of the soil is amazingly rich and fertile (from years of manure) and then other sections are clay. This represents a challenge, but I think it will result in a very unique garden that will expand and grow based on what works in each area of the space. My philosophy has always been a weed is only a weed if it's growing where you don't want it and that no plant should be fussed over too much so that if it grows and does well it stays and if it struggles it should be pulled out and replaced with something else.
This garden project is quite large and a little daunting. Initially it left me a bit paralysed. I wasn't sure exactly where to start, because I was looking at it as a whole instead of a series of small sections that will come together.
I was also waiting for water tanks to be delivered, soil to be moved by an excavator and fences to be built. But if I kept waiting for things to be perfect, then I was never going to start.
Autumn is a great time to plant, the earth is still warm, the days are fairly mild and sunny and the evenings are cool and moist without being too cold, wet or frosty. So if I missed this window of time to plant I was potentially going to have to wait until early spring or even next autumn. I can make do for now without water tanks, I can hand dig areas and accept the natural fall of the land (and leave other areas to be dug with an excavator later) and enough of the fencing has been done to define the area.
So how did I start? I just chose a spot and started to dig. I removed the weeds and created a fairly clear and level space for a garden bed. Initially I thought that I would just plant everything directly into the ground and use old bricks and logs to border each bed. But after starting to dig, researching veggie gardens and chats with the family it was decided that we would repurpose old pallets into rectangle planter boxes.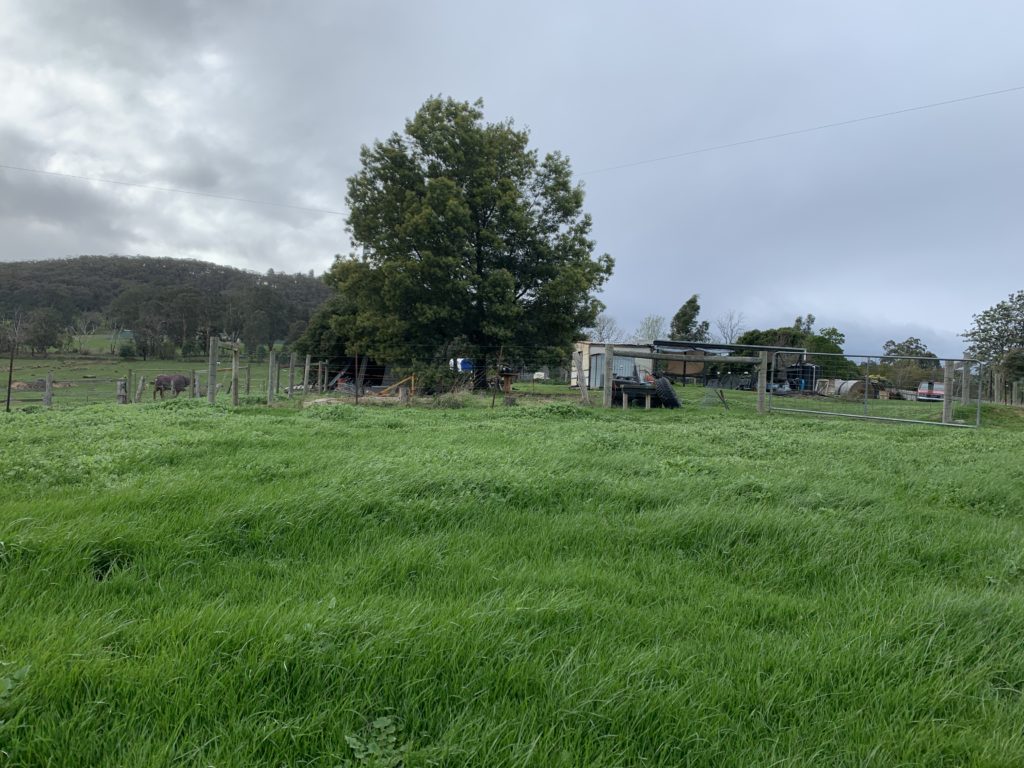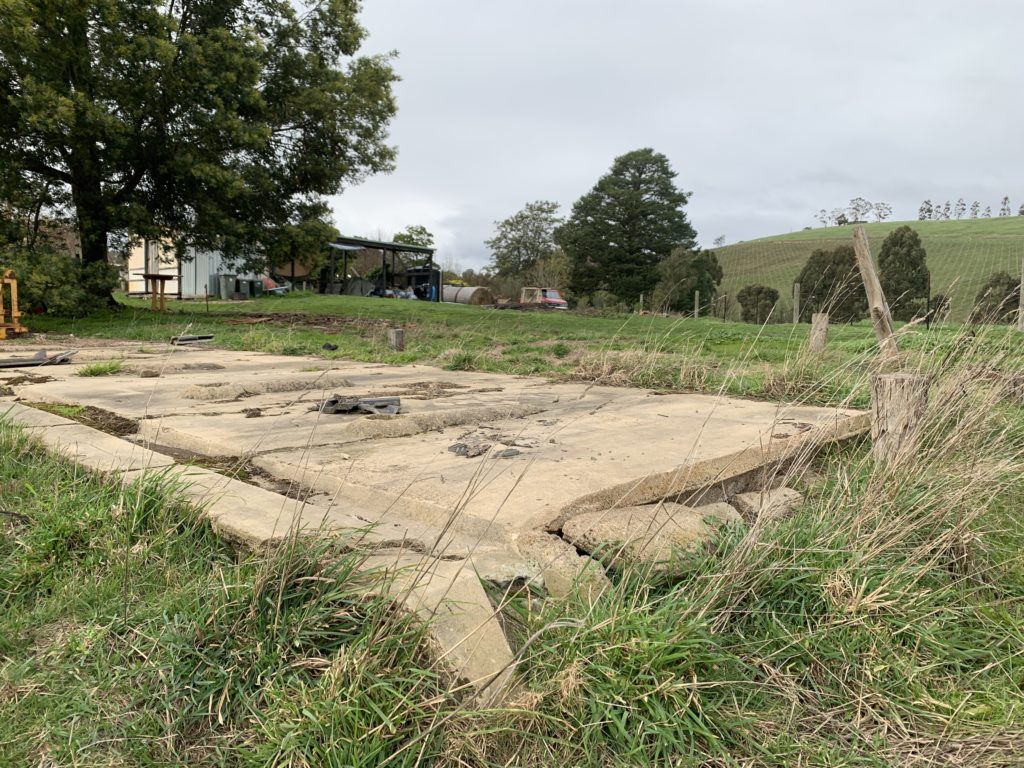 They are the perfect size, to hold plenty of plants, while still being small enough to be able to reach the middle of each box. They are a simple construction of pallets cut in half and screwed together. We lined the inside with weed matting, then added a lot of hay (getting inside and stomping it down to create a firm layer), then topped it with a premium soil mix and finally covered with sugar cane mulch to keep in the moisture and stop the weeds. The final touch was to add lengths of wood across the edges of the box – this seals up the holes, secures the weed matting and provides a nice wide bench around each box for sitting and enjoying the garden and also useful for when working in the patch.
So far we have made and filled two boxes. With plans to build at least another two the same size and then perhaps also some smaller square ones to feature small trees or shrubs.
The first crop will be experimental as it is hard to know how the plants will react to the sun, soil, water etc. But we have made a start. Our selection of plants include: peas, rocket, dill, coriander, leek, spinach, cabbage, spring onion, and thyme.
Inspired by the progress of the planter boxes I also started on the first section of the garden for flowers. I chose a small sloped section between two of the doors of the shed, partly because it was a small space to start with but also because I like the idea of having a pretty and established section of garden in view from inside the shed and as I enter.
This area I have planted directly into the dirt. I created a border from bricks and old wood salvaged from the farm. I dug up the weeds, cleared the space and then mixed in some of the good soil before planting and mulching.
So now progress has been made and I feel that it will be easier to expand and improve on what is now in place. I know where I want to make a path and where additional future planter boxes will go. I can now plan out the entry way to my workshop space and where some larger trees should be planted.