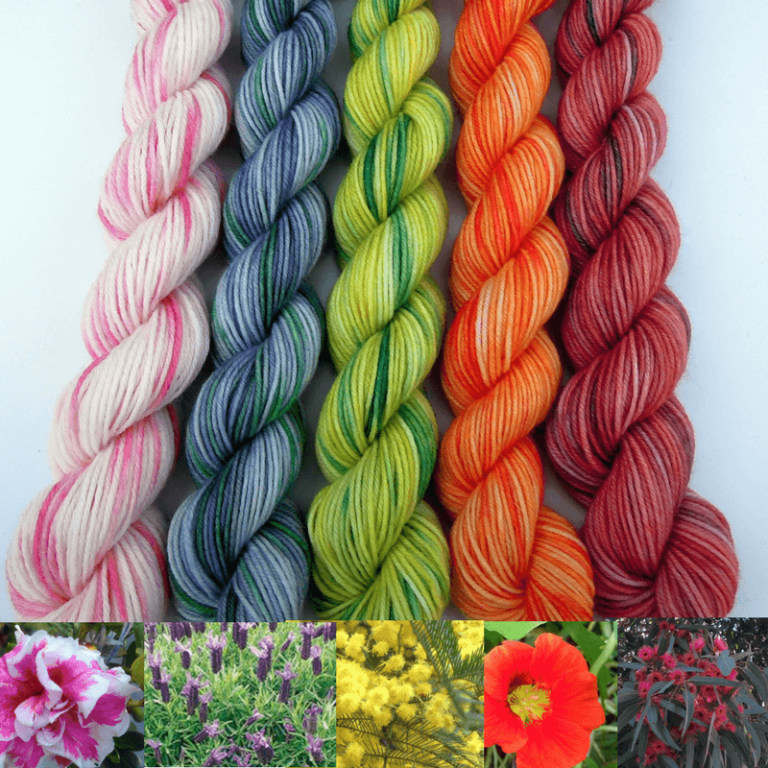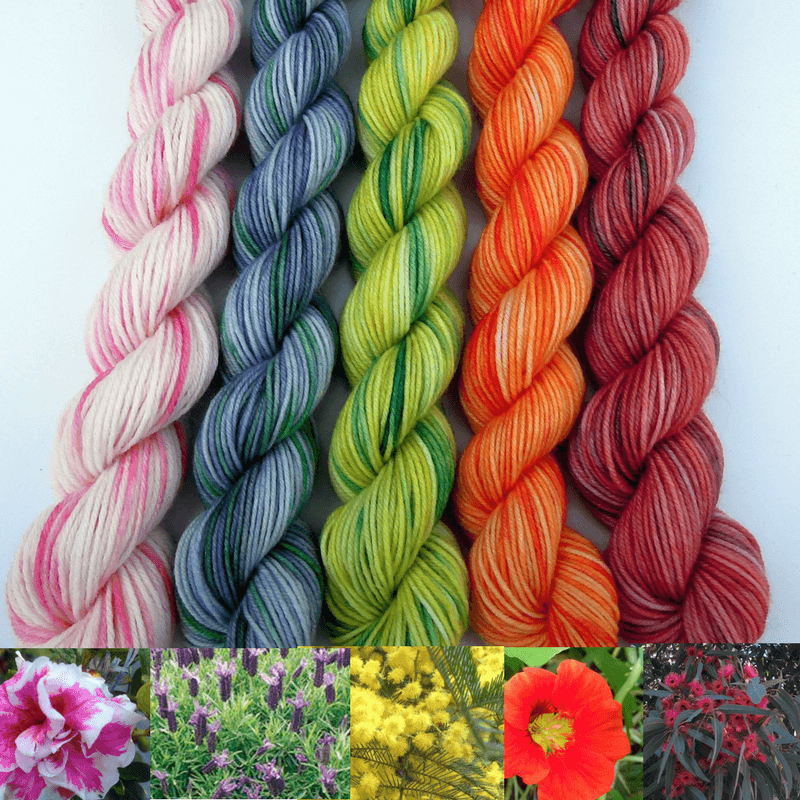 Hand dyed yarns to inspire your creative passions...
Specializing in small batch hand dyed yarns, drawing inspiration from flowers and nature. Colour is a stepping off point for creativity, providing knitters and crocheters the inspiration to craft their own amazing finished objects. 
Passioned Flower yarns are all hand dyed with care in the Yarra Valley, Victoria (Australia).