Patons Knitting Pattern Booklet No.964
00035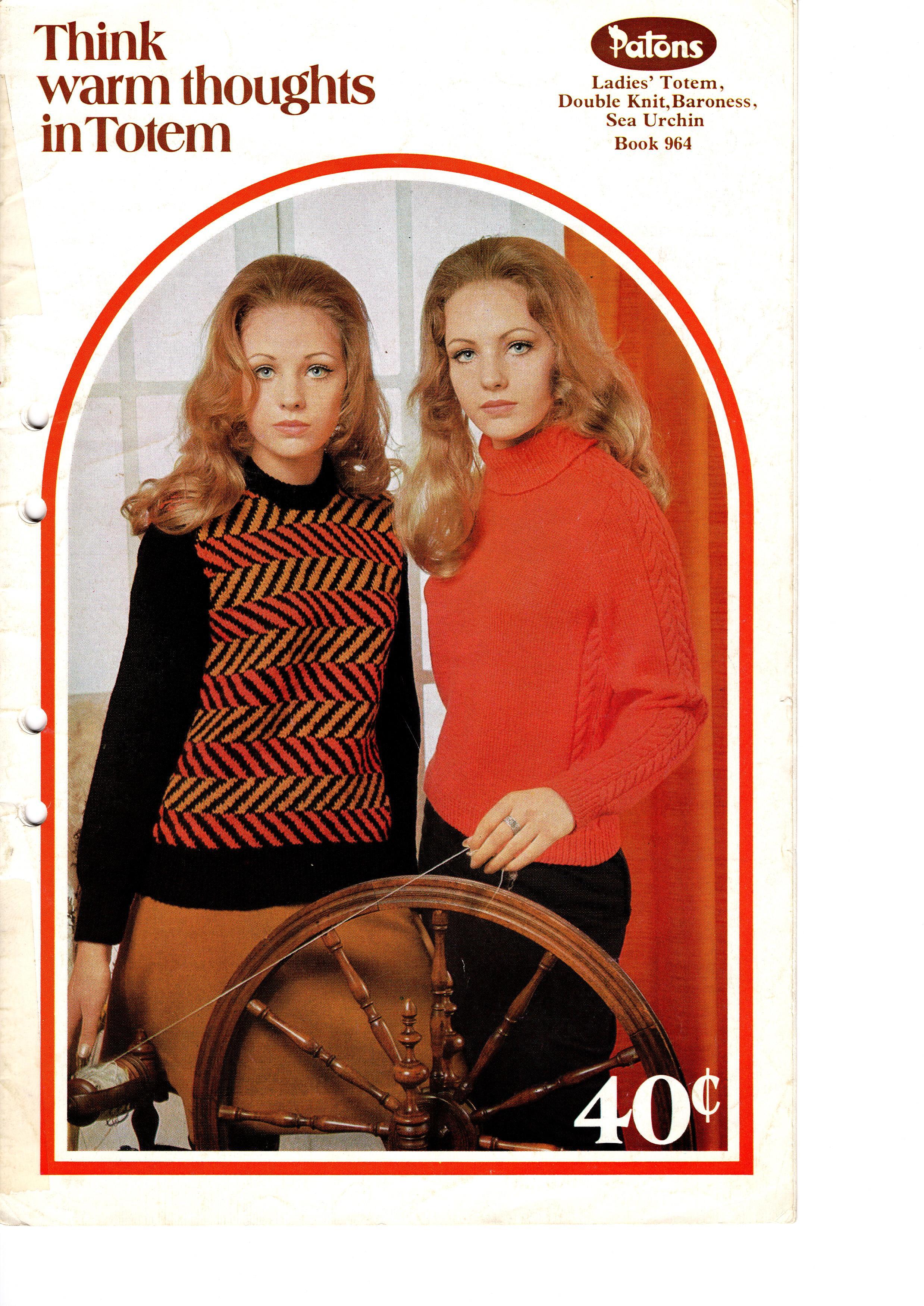 This Patons pattern booklet, Think Warm Thoughts in Totem, contains 7 knitting patterns for women.
The designs are intended to be knit with Patons Totem, Double Knit, Baroness and Sea Urchin. Patterns include jumpers, pullovers, cardigans, and a poncho.
You will receive the original booklet, which is in as good as new condition.