Hayfield Knitting Pattern Booklet No.00898
00031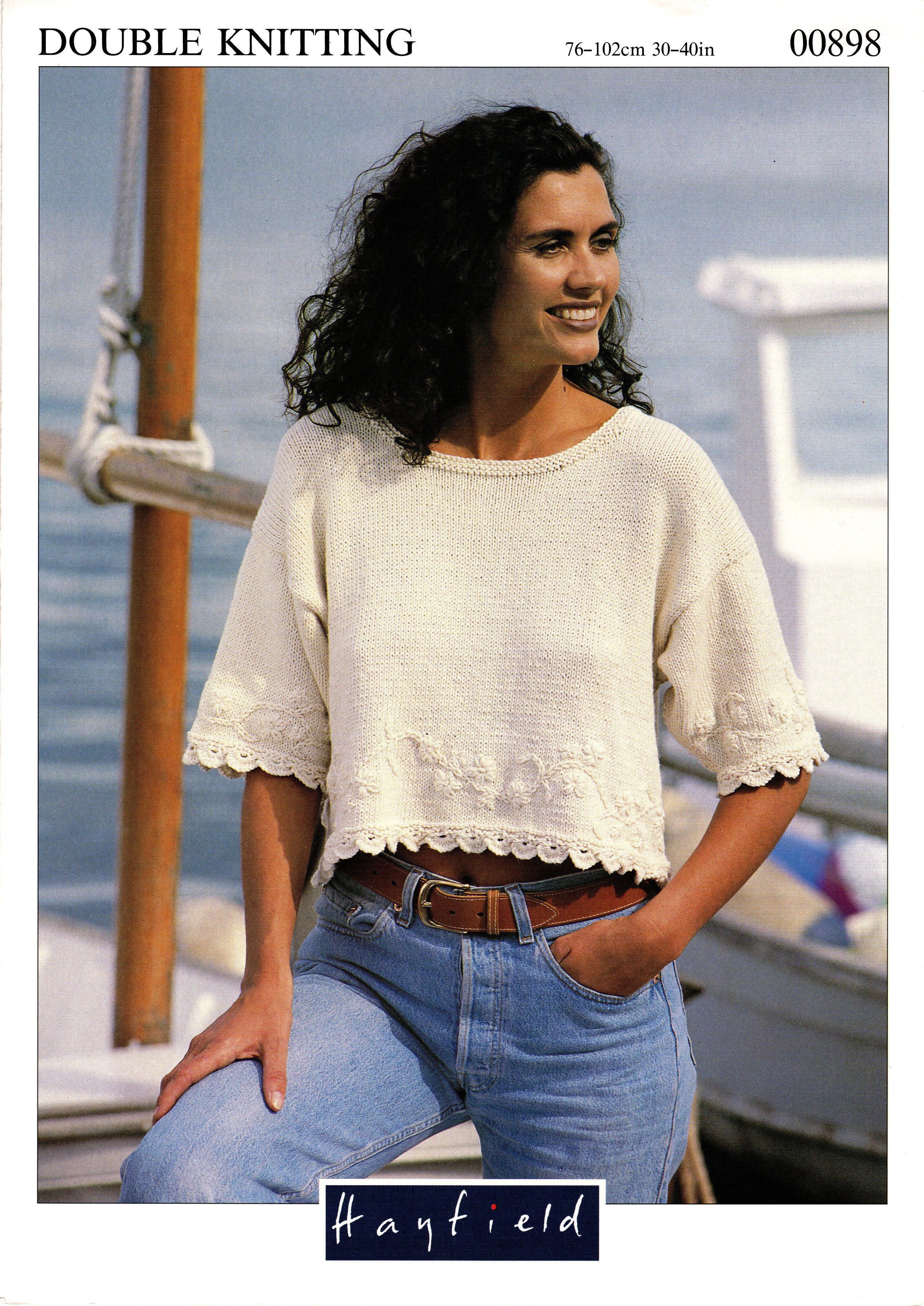 This Hayfield booklet contains 1 knitting pattern for women's pullover.
The designs are intended to be knit with Hayfield Yarns in any of their cotton DK bases. The pullover is a 3 quarter length sleeve, cropped top with embroidery details.
You will receive the original booklet, which is in good as new condition.